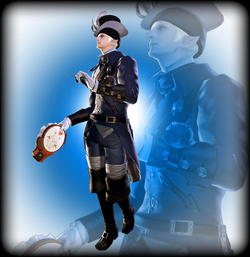 Weavers create fiber and fabric from base materials before using them to sew and stitch the vast array of garments worn by all. From fiber to thread, thread to cloth, cloth to dress, the path of these artisans literally weaves its way from basic beginnings to extravagant ends.
Just as the Spinner, Nymeia, spins the fates of all Eorzeans, the warp and weft of a weaver's work, too, have been known to alter the course of destinies both large and small. This holds truest in the city-state of Ul'dah, where appearances are considered akin to reality, and where master weavers wield tremendous influence.
External links
Edit
Ad blocker interference detected!
Wikia is a free-to-use site that makes money from advertising. We have a modified experience for viewers using ad blockers

Wikia is not accessible if you've made further modifications. Remove the custom ad blocker rule(s) and the page will load as expected.