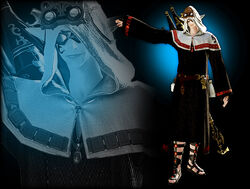 An Elezen sage and scholar of prophetic teachings, Urianger was one of the first to draw the attention of Eorzeans to the peril of the Seventh Umbral Era. Formerly of the Circle of Knowing, he is infamous among adventurers for the guidance he proffers via his cryptic utterances.
External links
Edit
Ad blocker interference detected!
Wikia is a free-to-use site that makes money from advertising. We have a modified experience for viewers using ad blockers

Wikia is not accessible if you've made further modifications. Remove the custom ad blocker rule(s) and the page will load as expected.