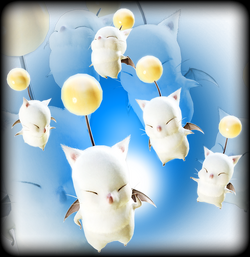 The Black Shroud is home to the endearing, yet enigmatic, race known as moogles. Long reluctant to meddle in the affairs of men, it may be the suffering wrought by the Seventh Umbral Era that proves to be the catalyst which beckons the lovable creatures forth from their trees so that they may share their wisdom with the realm's people. Will the moogles awaken to a new role they must fulfill?
External links
Edit
Ad blocker interference detected!
Wikia is a free-to-use site that makes money from advertising. We have a modified experience for viewers using ad blockers

Wikia is not accessible if you've made further modifications. Remove the custom ad blocker rule(s) and the page will load as expected.