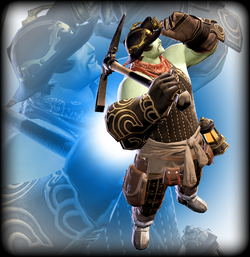 Miners are responsible for the excavation and handling of Eorzea's mineral wealth, be it ores, fossils, precious stones, or otherwise. To fully master the advanced techniques developed by the great mining nation of Ul'dah, they undertake a wide range of tasks, from the meticulous prospecting of the most minute deposits to large-scale civil engineering. Many miners subscribe to the theory of continental drift, and take for their patron deity Oschon the Wanderer.
External links
Edit
Ad blocker interference detected!
Wikia is a free-to-use site that makes money from advertising. We have a modified experience for viewers using ad blockers

Wikia is not accessible if you've made further modifications. Remove the custom ad blocker rule(s) and the page will load as expected.