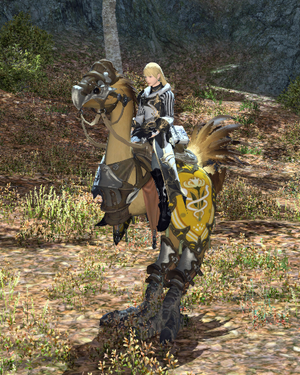 The Company Chocobo is purchase from The Immortal Flames, The Order of the Twin Adder or The Maelstrom vendor for 200 Company Seals after joining the Grand Company. You cannot use any mounts until you purchase this. This mount is character bound.
Description
Edit
Summon your Grand Company-issued battle chocobo.
Ad blocker interference detected!
Wikia is a free-to-use site that makes money from advertising. We have a modified experience for viewers using ad blockers

Wikia is not accessible if you've made further modifications. Remove the custom ad blocker rule(s) and the page will load as expected.